Communicator
Communicator prepare your files for radio automation and let you manage the music database, manually or automated import. The recorded material is added information to make the programming quick and smoothly.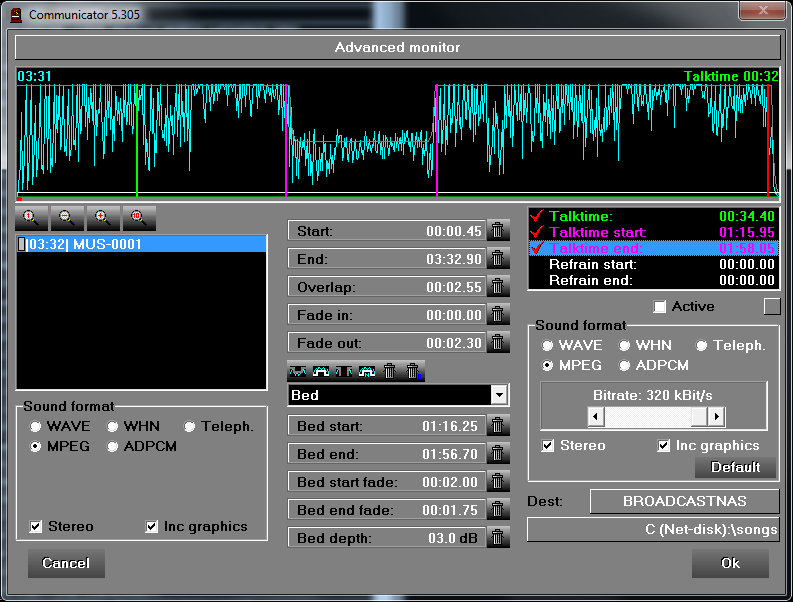 Here the files are added the graphical view and default settings of segues, intro talk times, etc. Also, in Communicator you enter music information into the database. Information can be title and artist but also descriptors such as tempo, genre, etc. used in the music scheduling.
Key Features
import audiofiles based on filename
import audiofiles based on mp3-tag
choose default soundformat
transfer audiofiles over your radiohost network
manage your audio library
manage log of played items
set your default cuepoints (intro, overlap, start, end, fade in, fade out,..)
set up itemproperties such as genre, tempo, daypart,...
add notes to database-items
add graphical information to audiofiles
More information about some key features
Editing
All editing in Communicator as all other modules in the Radiohost system is made non destructive. The editing is saved in a template on top of the file, so there will be no loss in sound quality no matter how many times editing is made. Editing is made in a drag and drop like manner to add fade ins, fade outs, etc.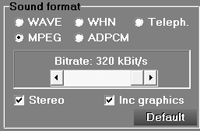 Sound formats
Communicator supports different sound formats where Mpeg3 as a de facto standard is the most obvious to use. The files can be saved in the quality required for professional usage.
Card file
Card file is the music database in the Radiohost system. In Communicator database information is entered into Card file and the information can be accessed from all core modules in the Radiohost system.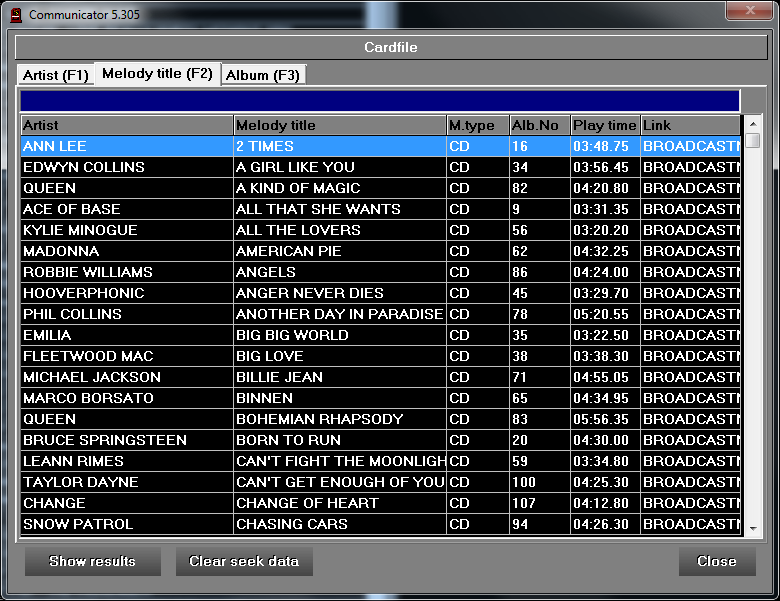 The log
Music played on air by Broadcast can be logged for statistic and documentation. Printing logs gives you a tool for quick and easy reporting. Print outs can be send directly to the royalty authorities for accurate billing.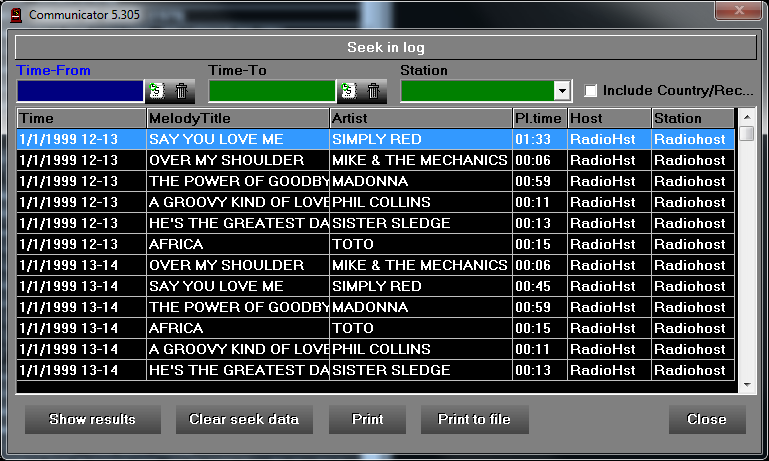 Hardware requirements
PC: any standard officecomputer will be sufficient
Operating system: Windows 10, Windows 8.1, Windows 7, Windows XP, Windows 2003 Server
Sound card: Any standard sound card
Hard disc: 6 Mb for installation and some additional space for the files you are editing
Net card: 100 Mbit or faster
Ram: min. 256 Mb